Quality of Services
Vibrant Community and Neighborhoods
Implement Waste Hauling Options
Due: December 2021
Principle: Provides specialized programs, environmental education and resource conservation services to residents so they can carefully use and preserve resources and save money.
Description
This strategic result focuses on the City's effort to implement a unified waste and recycling collection program. While the City supports our recycling partner Sustainability, this program will help bring recycling to a larger audience. The City's new waste and recycling program will begin in July 2021.
Arvada residents care about efficient services and good value. The organized waste hauling program delivers both by providing waste and recycling collection services at competitive prices.
Significance
The following is a list of benefits related to the implementation of an organized waste hauling program:
Improve City recycling rates by providing recycle collection
Include recycling in the monthly rate
Decrease heavy truck traffic
Decrease overall wear and tear on City streets
Decrease noise nuisance and air pollution
Provide additional services (bulk item drop-off events)
Increase safety within communities and neighborhoods
Improve customer service for residents. The City's contract requires a dedicated customer service center and a 99.9% service guarantee. The City will hold Republic Services accountable for its service level to customers.
Provide lower costs and/or provide additional services
Provide consistent waste hauling services within Arvada
Analysis
On June 15, 2020, City Council passed a revised ordinance making changes to the City's current trash hauler license requirements. The revised ordinance supports the City's dedication to sustainability and increased recycling. While the revised ordinance will not take effect until July 1, 2021, the ordinance made several changes to the requirements for a current trash hauler's license application. The City will continue to allow all licensed waste hauling companies to provide services as they move to adhere to the revised ordinance and licensing requirements.
Under the revised ordinance, Arvada City Code Section 90-57, Recycling Requirement, haulers providing residential, curb-side waste pickup must now include recycling carts to all residential customers, unless the customer resides in a multi-family building with eight units or more.
Since the approved revision of this ordinance, the City team worked to define and implement the milestones associated with this new program. Highlights include the following.

Documented all eligible addresses which met requirements of the ordinance.
Reached out and documented information on HOAs. This data will be used to enhance communication.
Identified and documented key aspects of the program.
Created citywide communication and FAQs.
Worked with the Arvada Sustainability Advisory Committee to assist with community outreach.
Upgraded the utility billing software to bill for waste collection service within the current water billing statement.
Selected cart vendor and prepared for cart staging, assembly, and delivery.
Prepared website and post card for resident cart selection.
Worked with The Recycling Partnership and Colorado Department of Public Health and Environment on grant requirements to assist with purchasing recycling carts ($980,000) and education ($32,000).
Communicated through the following avenues:
| | |
| --- | --- |
| Electronic | arvada.org, [email protected], social media, program videos |
| Print | Arvada Report, newsletters, utility bill flyers, press releases, postcards |
| In Person | presentations, interviews |
| Telephone | 720-898-7575 |
Work System
Performance Measures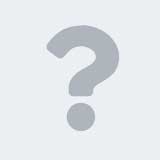 Did you know?
Recycling is one of the fastest, most cost effective steps we can take to fight climate change. For every one ton of materials we recycle, we save three tons of carbon emissions. For example, recycling an aluminum can saves 92% of the energy it takes to make it from virgin minerals and is back on the shelf in 60 days. Recycling also keeps materials out of landfills, which pollute our
air and water. Trash from Arvada is dumped at landfills in Golden, Erie or Aurora. Recycling creates nine times more jobs than
landfills per ton and returns more money to our local economy. Recycling conserves natural resources, protects our land, water,
forests and air.