Quality of Services
Vibrant Community and Neighborhoods
Implement Waste Hauling Options
Due: December 2021
Principle: Provides specialized programs, environmental education and resource conservation services to residents so they can carefully use and preserve resources and save money.
Description
This strategic result focuses on the City's effort to implement organized waste hauling options. Currently, the City does not provide trash or recycling services to residents. Residents have options for recycling and disposing of household trash. The City does license trash haulers and maintains a list of licensed haulers on arvada.org. SustainAbility is a company that serves as the City's local recycling partner.
Significance
An organized waste hauling system will:
Lower costs to residents
Decrease road damage
Decrease noise nuisance and air pollution
Provide additional services (recycle, bulk item pick up)
Increase street safety for pedestrians, kids, pets, vehicles
Improve Arvada's low recycling rates
Analysis
Work System
Performance Measures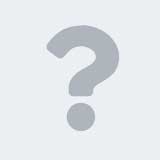 Did you know?
Recycling is one of the fastest, most cost effective steps we can take to fight climate change. For every one ton of materials we recycle, we save three tons of carbon emissions. For example, recycling an aluminum can saves 92% of the energy it takes to make it from virgin minerals and is back on the shelf in 60 days. Recycling also keeps materials out of landfills, which pollute our
air and water. Trash from Arvada is dumped at landfills in Golden, Erie or Aurora. Recycling creates nine times more jobs than
landfills per ton and returns more money to our local economy. Recycling conserves natural resources, protects our land, water,
forests and air.