Quality of Services
Vibrant Community and Neighborhoods
Implement Waste Hauling Options
Due: December 2021
Principle: Provides specialized programs, environmental education and resource conservation services to residents so they can carefully use and preserve resources and save money.
Description
This strategic result focuses on the City's effort to implement organized waste hauling options. Currently, the City does not provide trash or recycling services to residents. Residents have options for recycling and disposing of household trash. The City does license trash haulers and maintains a list of licensed haulers on arvada.org. SustainAbility is a company that serves as the City's local recycling partner.
Significance
An organized waste hauling system will:
Lower costs to residents
Decrease road damage
Decrease noise nuisance and air pollution
Provide additional services (recycle, bulk item pick up)
Increase street safety for pedestrians, kids, pets, vehicles
Improve Arvada's low recycling rates
Analysis
Work on this strategic result continues. Based on direction received from the City Council and implementation ordinance is being draft for consideration in 2020, along with information regarding the cost of trash and recycling services. Work on the community engagement plan will begin in early 2020.
Work System
Performance Measures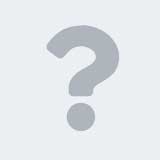 Did you know?
In the 2019 Community Survey, two-thirds (63%) of residents either "Somewhat" or "Strongly" support the organized waste hauling idea and one in five (20%) of residents oppose the idea.