Arvada's Direction
Community and Economic Development
Economic Development and Community Vision
Due: December 2023
Principle: Ensures the alignment of all City Master Plans providing an aligned and integrated approach to the achievement of strategic and operational targets.
Description
On an individual basis, Economic Development can mean very different things to different people. It is the City's goal to ensure economic development efforts are consistent with the goals that are expressed by the Community as a whole.

To that end, the City will conduct a significant community engagement campaign to align the City and the Arvada Economic Development Association's (AEDA) efforts with the information collected from this effort.
Significance
Over the past several decades the City has taken a more traditional path towards it's economic development efforts. These efforts include increasing the number of primary jobs, sales tax, and capital investment.

However, with the total build out of the City rapidly approaching, land for both new development and redevelopment are at a premium. With limited opportunities available, the City efforts need to help customize the market forces to the community's overall vision of development and quality of life.
Analysis
An RFP for a third party firm to assist the Community and Economic Development Work System to develop and deploy survey mechanisms for Long Range Planning, Building, Development Review and Economic Development was sent out in November 2019.
Proposals were received in December and the team will be interviewing two finalist firms in January, with the hopes to be under contract and have the survey deployed by the end of January.
Additionally, the AEDA Board assembled a Development Committee which will begin looking at survey results from citizens and businesses focusing on economic development interests and perceptions.
The Development Committee will use survey data to understand risks and opportunities for economic development and community engagement around commercial activity in Arvada, and ultimately shape and implement a community outreach strategy and program in 2020.
Work System
Performance Measures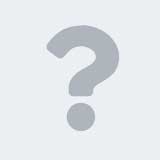 Did you know?
You can research your address and the entire inspection history on the City's website.